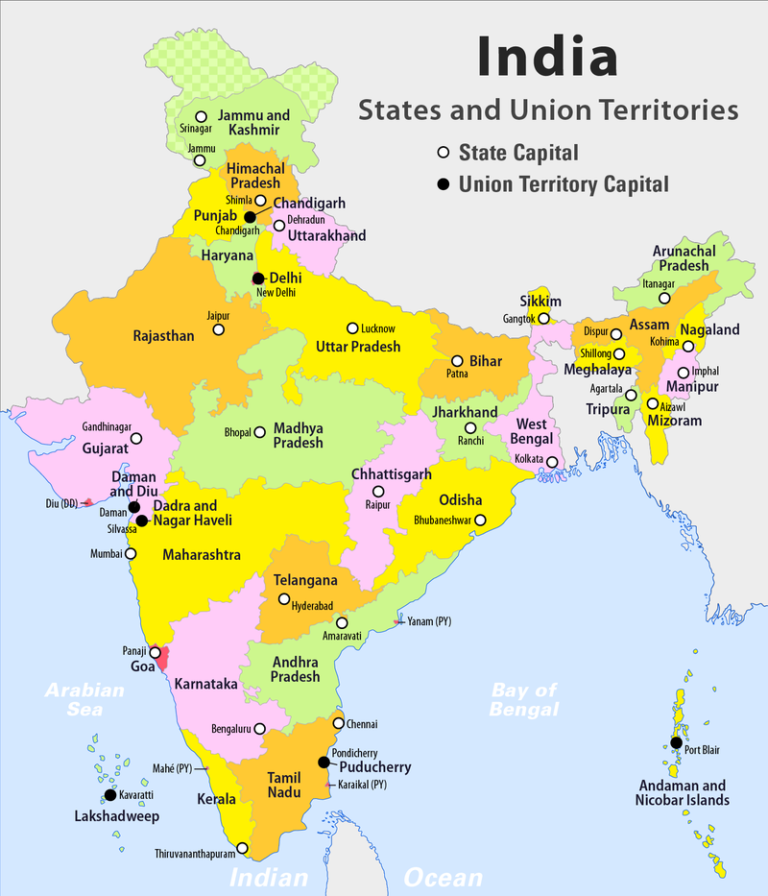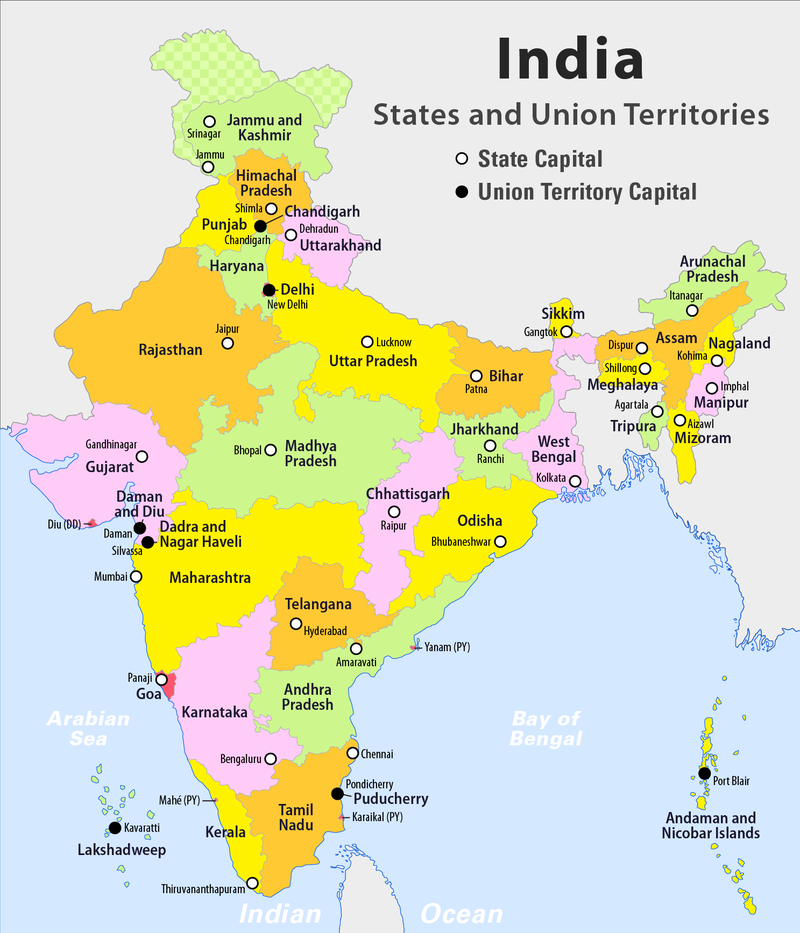 States and Capitals

Some points to remember:-

1) There are 28 states and 8 union territories in India.

2) Jammu and Kashmir has divided into two union territories – Jammu & Kashmir and Ladakh.

3) Himachal Pradesh has two capitals: Dharamshala and Shimla.
 
4) Guwahati and Ahmedabad are not capital cities.

5) Hyderabad is the joint capital of Andhra Pradesh and Telangana for 10 years, after which Amravati will be the capital of Andhra Pradesh.
6) Chandigarh is a city and a union territory in the northern part of India that serves as the capital of the states of Haryana and Punjab.
All Indian States and Their Capitals
Andhra Pradesh (Hyderabad)


Arunachal Pradesh (Itanagar)


Assam (Dispur)


Bihar (Patna)


Chhattisgarh (Raipur)


Goa (Panaji)


Gujarat (Gandhinagar)


Haryana (Chandigarh)



Himachal Pradesh (Shimla, dharamshala)




Jharkhand (Ranchi)


Karnataka (Bangalore)


Kerala (Thiruvananthapuram)


Madhya Pradesh (Bhopal)


Maharashtra (Mumbai)


Manipur (Imphal)


Meghalaya (Shillong)


Mizoram (Aizawl)


Nagaland (Kohima)


Odisha (Bhubaneshwar)


Punjab (Chandigarh)


Rajasthan (Jaipur)


Sikkim (Gangtok)


Tamil Nadu (Chennai)


Telangana (Hyderabad)


Tripura (Agartala)


Uttarakhand (Dehradun)


Uttar Pradesh (Lucknow)



West Bengal (Kolkata)
Union Territories and Capitals
Andaman and Nicobar Islands (Port Blair)


Chandigarh (Chandigarh)


The Government of NCT of Delhi (Delhi)



Dadra & Nagar Haveli and Daman & Diu

(Daman)


Lakshadweep (Kavaratti)


Puducherry (Puducherry)


 Jammu & Kashmir (Srinagar, Jammu)


Ladakh (Leh, Kargil)