Unlike last year, IIFT was not easy or moderate. The paper was difficult and traumatic.
The total number of questions went down to 114 this year.
There were six sections and each section carried a sectional cut-off. Here We will talk about General Awareness part only.
General Awareness
There were new type of Questions this year in IIFT, Paragraph based.
Which shows that Aspirants are supposed to follow Major Current happenings of the year in details and religiously.
Aspirants are advised to take GK Seriously and read it from starting of their prep, not to study in last weeks of exam. 
Only 5 questions were direct MCQ type. Students found GK this year tougher than last year.
Total Questions: 18 (Total Questions in 2016: 25)
Marks per Questions: 0.5
Total Mark: 9
Negative marks per Questions: 0.17
Here is the topic wise Details of GK Section:
| | | |
| --- | --- | --- |
| Topic | Number of Questions | Level of Difficulty |
| Economy and Government schemes  | 6 | Difficult |
| Miscellaneous | 1 | Difficult |
| Business & Brands   | 6 | Moderate |
| Geography | 1 | Moderate |
| Public Figures | 1 | Moderate |
| Sports | 3  | Difficult |
| TOTAL | 18 | Difficult |
IIFT GK 2017 Paper:-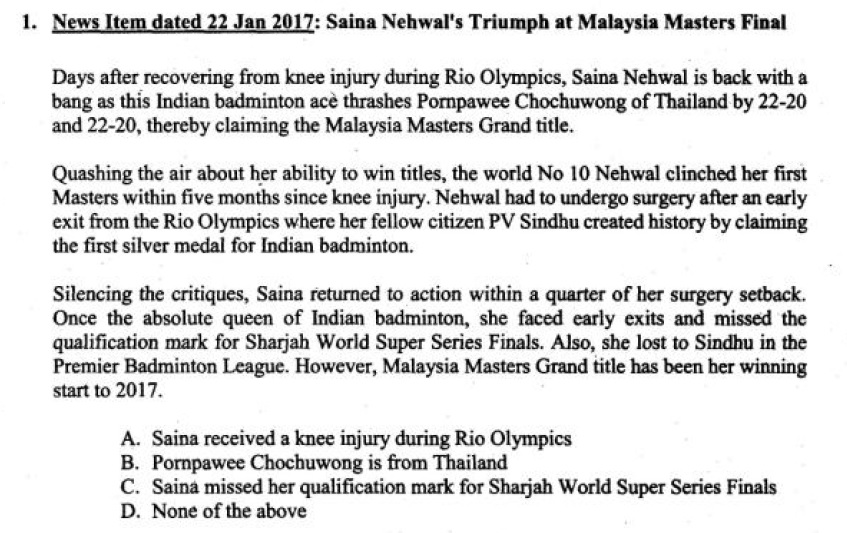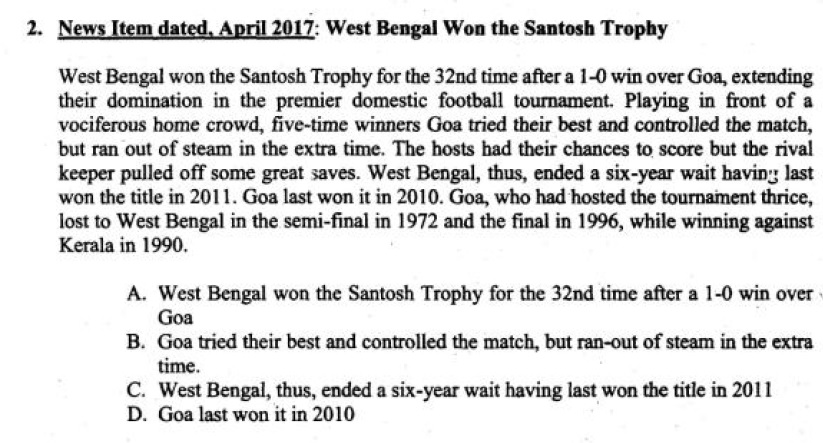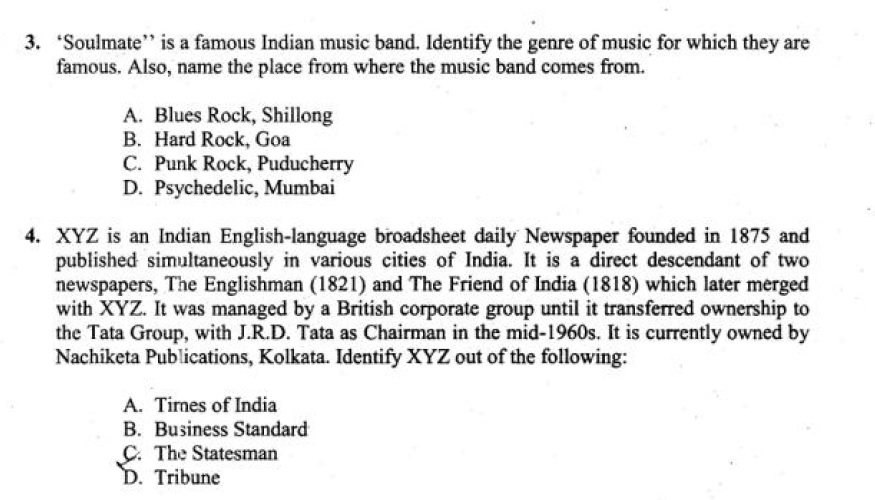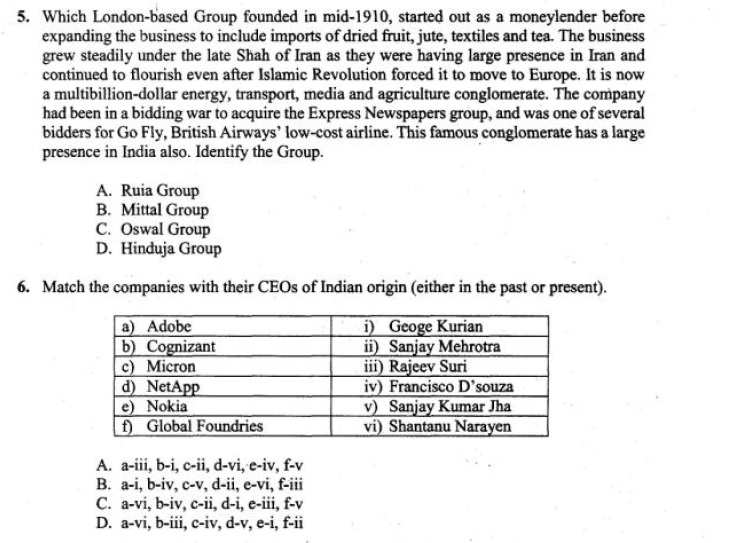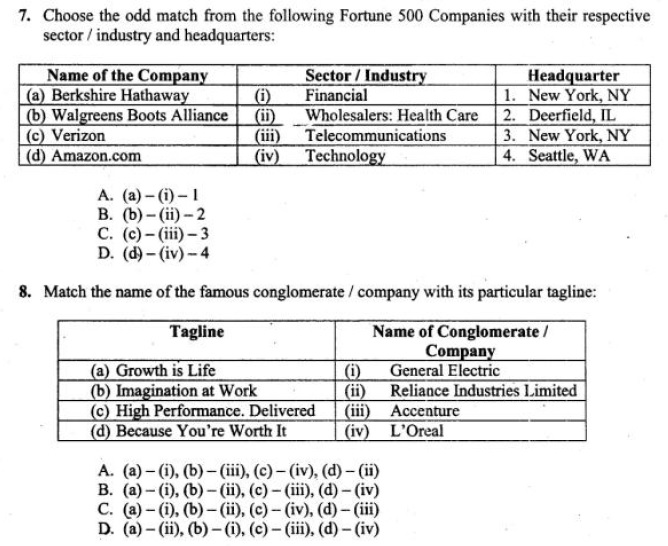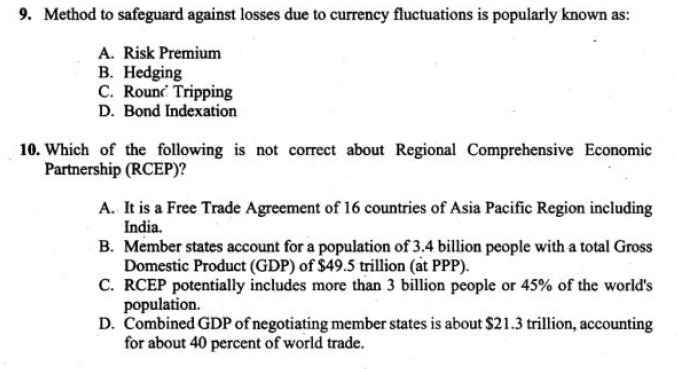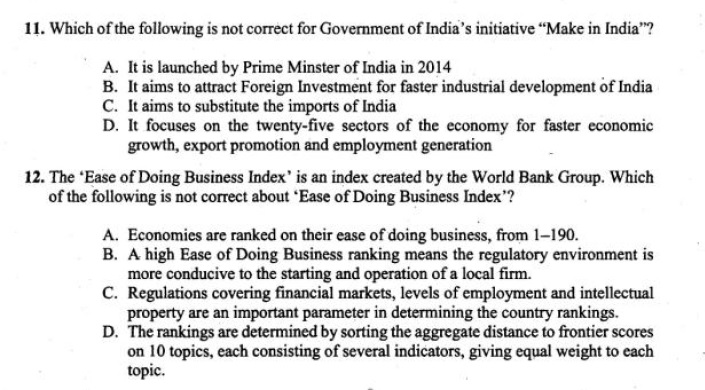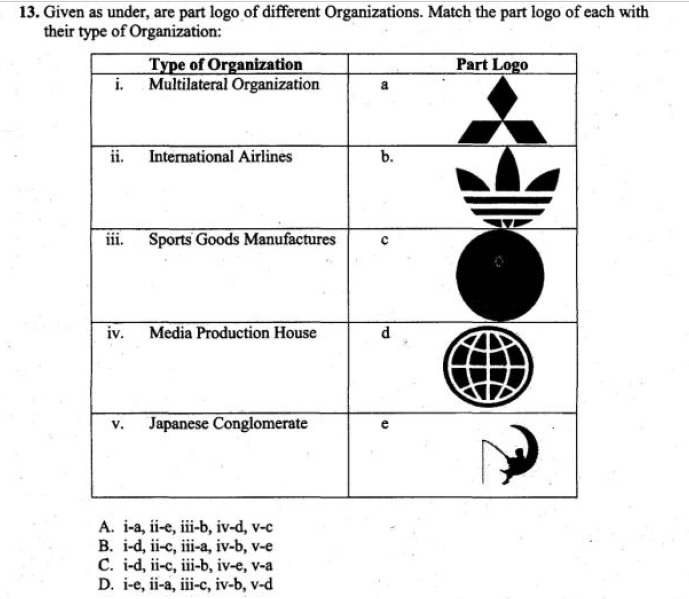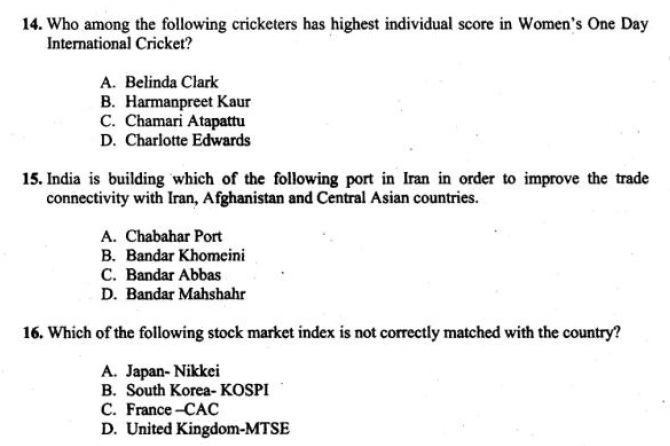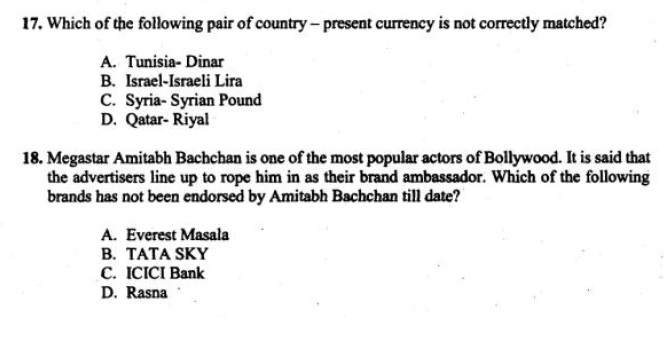 Answers : 1) A 2) D 3) A 4) C 5) D 6) C 7) A 8) D 9)B 10) A 11) C 12) C 13) C 14) A 15) A 16) D 17) B 18) D